There are some restaurants we visit again and again while we are in Barcelona, because they simply deliver the best quality food, interesting plates and great tastes every time. Some we only tried once, but they are definitely a recommendation worthy. See a selection of the best restaurants of Barcelona below.
Dos Palillos
This tapas bar is a mix of the Spanish and the Japanese cuisine, which is a reason in itself to visit it. You can book table in the Asian bar that has a set menu and you sit around the kitchen in a bar. If you did not book a table in advance you can get a table out in their tapas bar and choose from an a la carte menu. I can recommend both seatings. The restaurant has one Michelin star.
Favourite dish: Japanese burger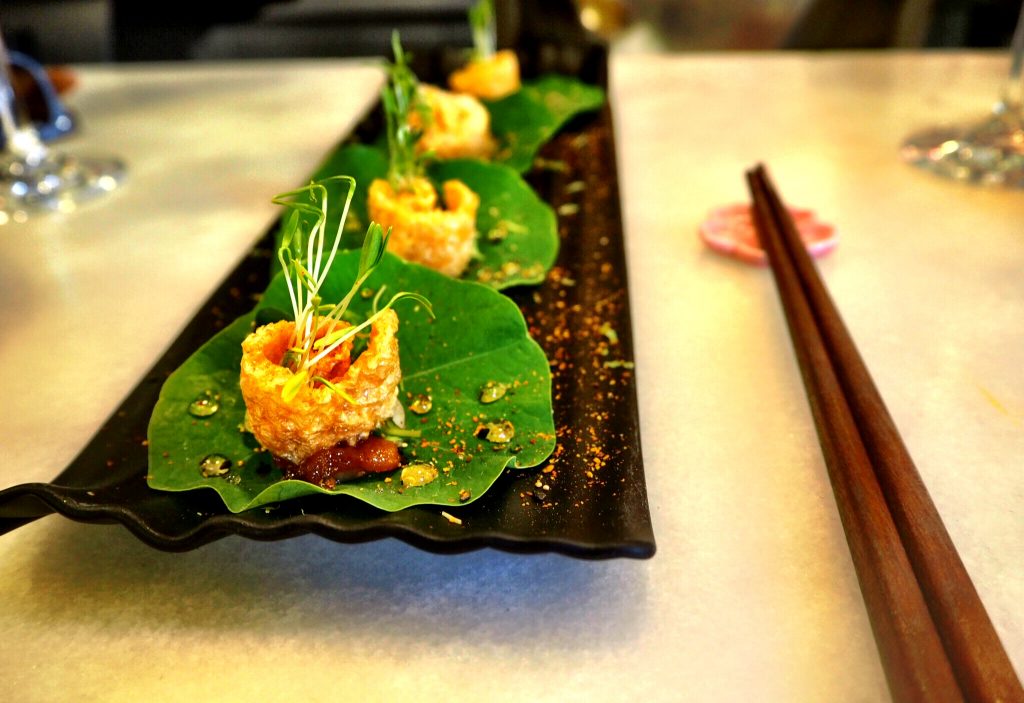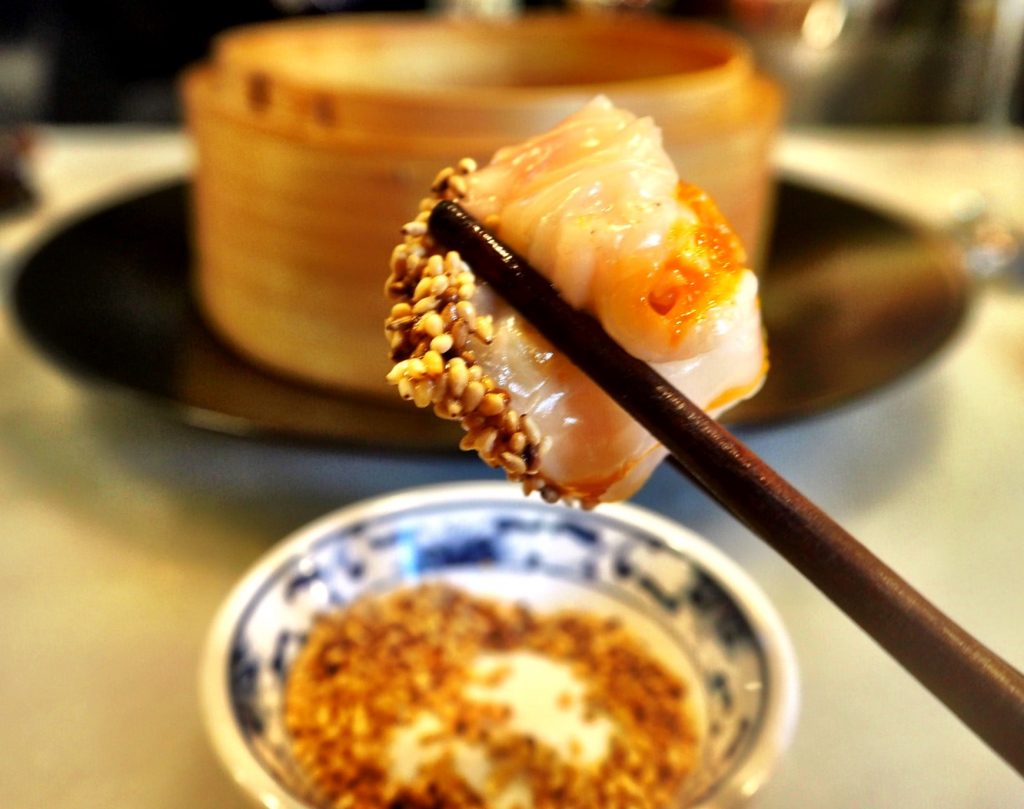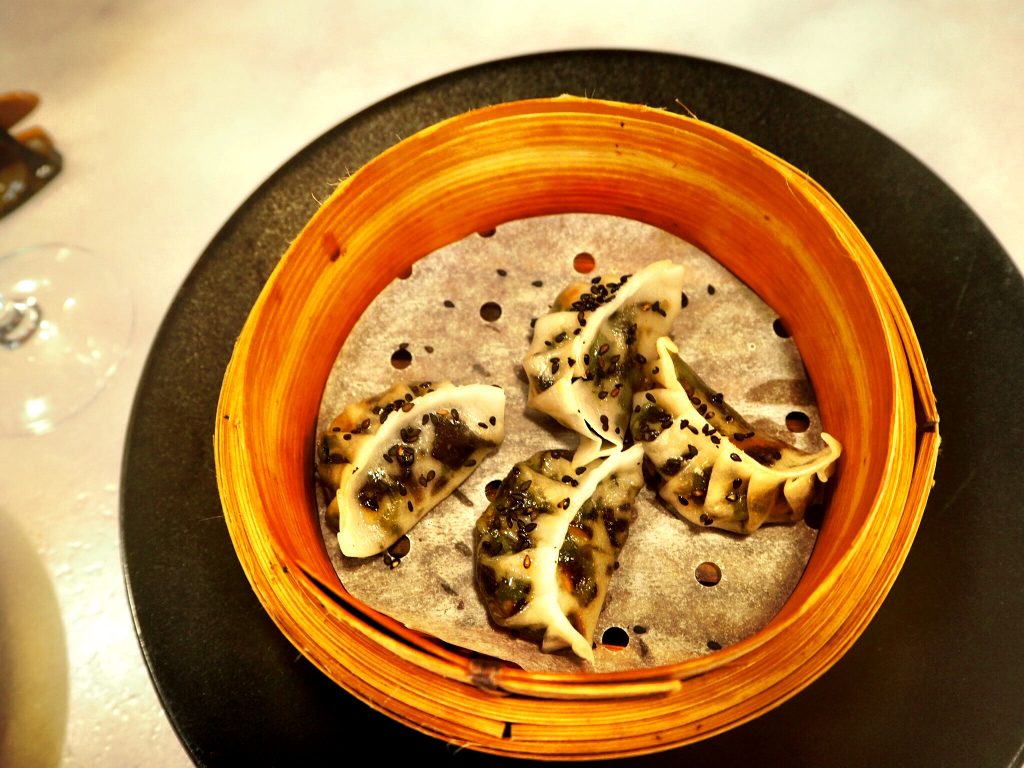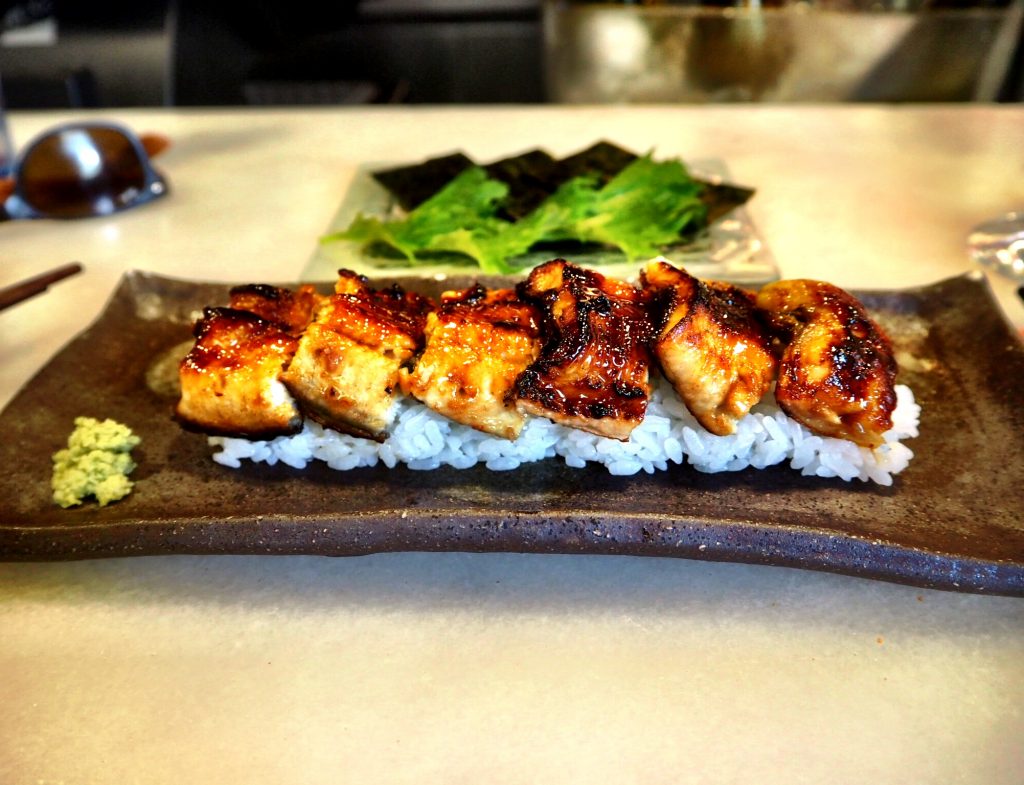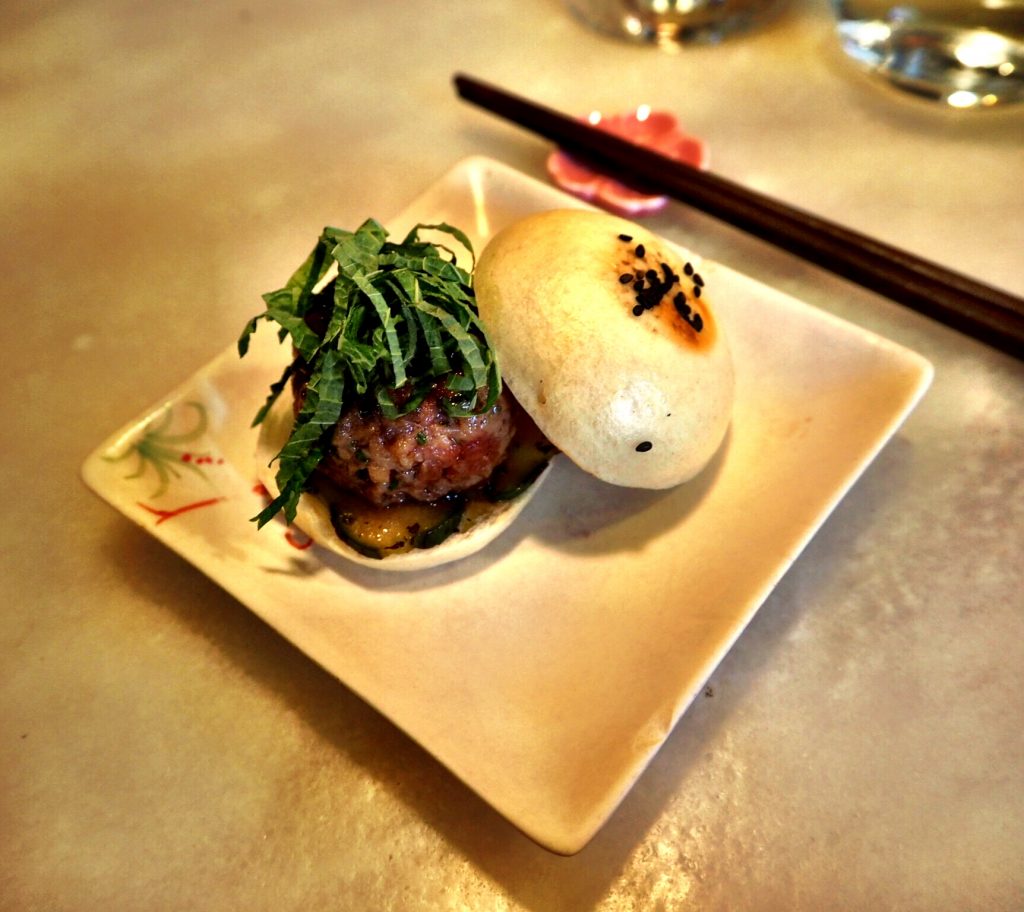 Disfrutar
This place, we only visited once, but it is definitely worth a try if you want a food experience out of the ordinary. We had our seatings at 1 pm and spent most of the day there. The atmosphere in there was very bright and reminded me most of a greek island, I have never been to one of those, but I imagine they would feel like this place. They experiment with molecular dishes and play with textures. For example, we got served what looked like four toast sandwiches but the texture in the mouth was like frozen compressed dust and it tasted like gazpacho – truly amazing. The restaurant has one Michelin star.
Favourite dish: Panchino (warm pastry bread) with caviar beluga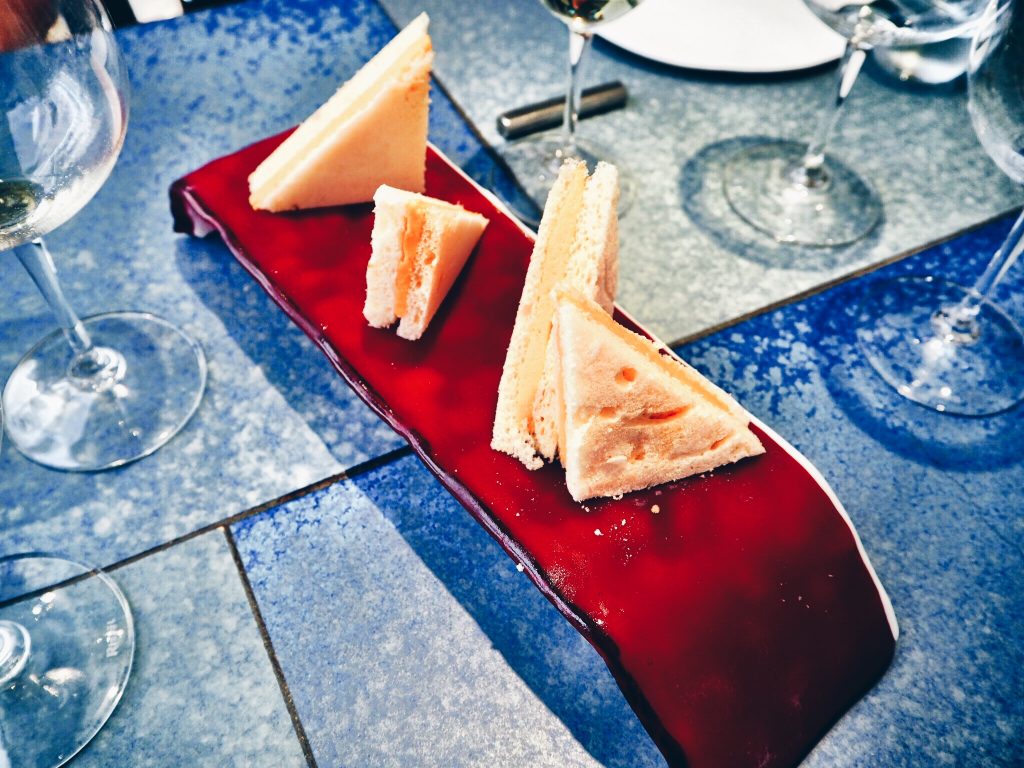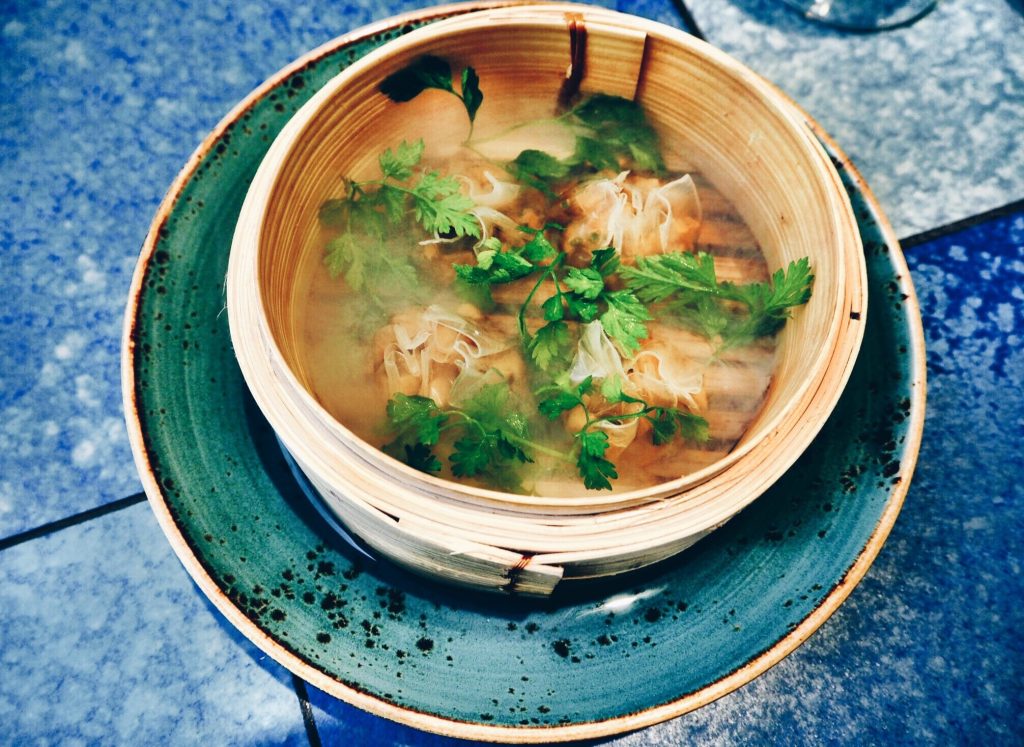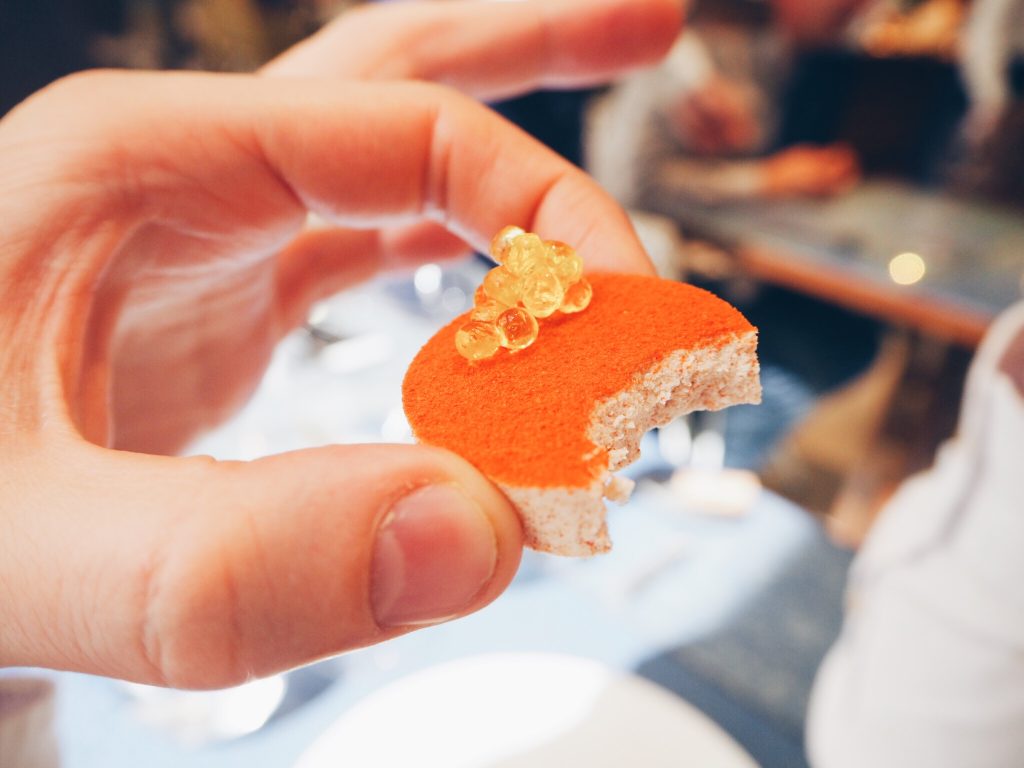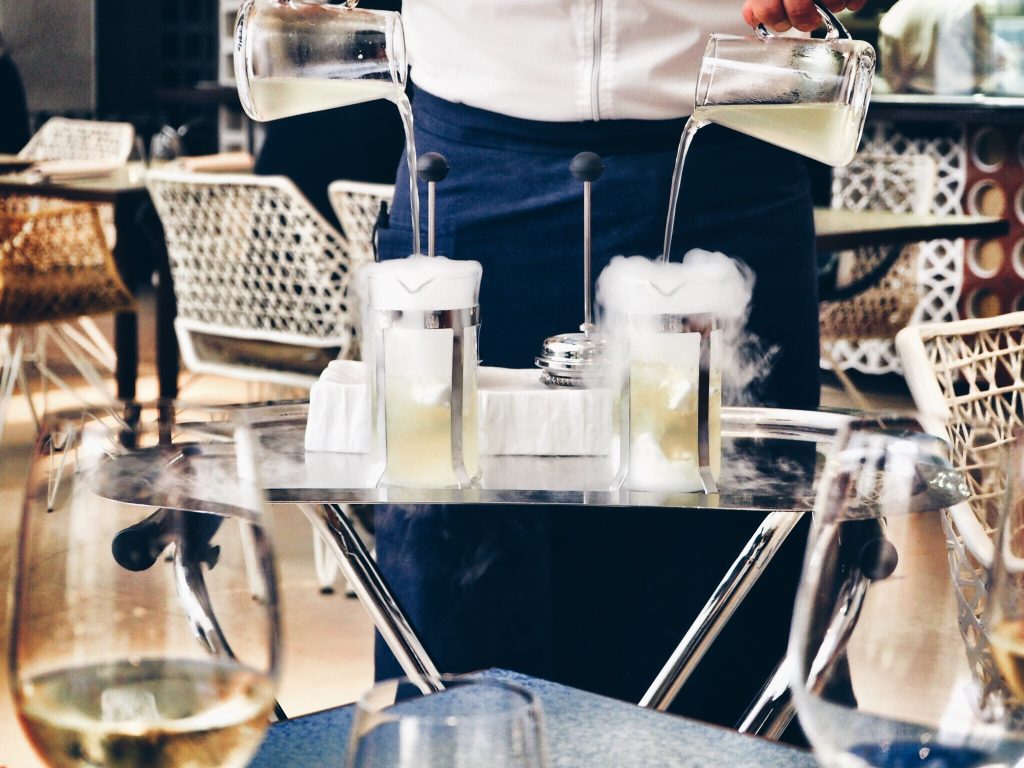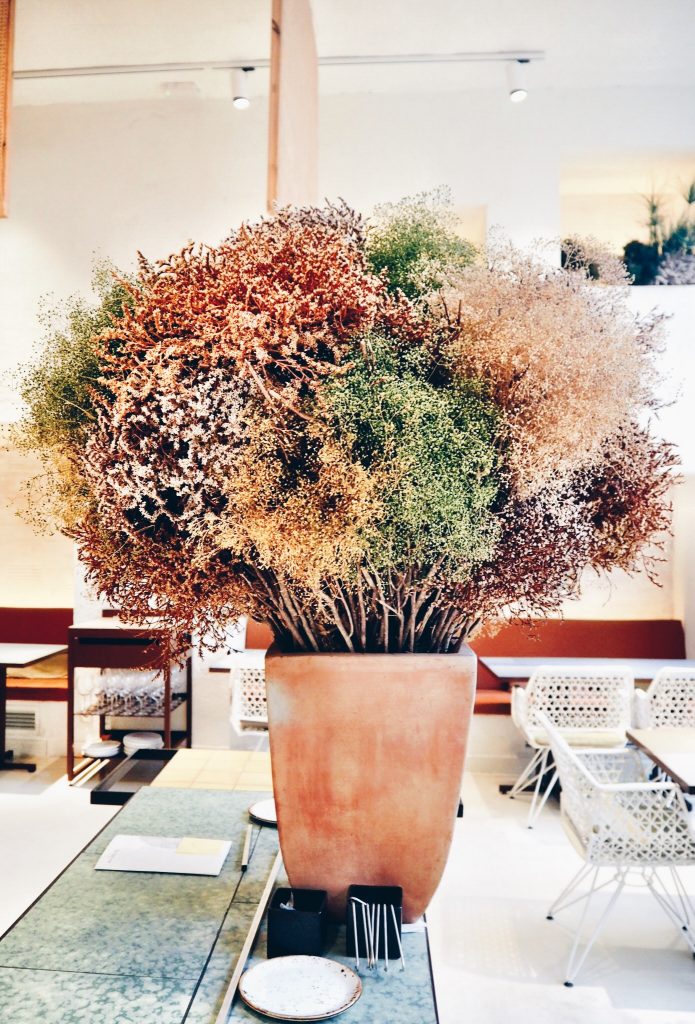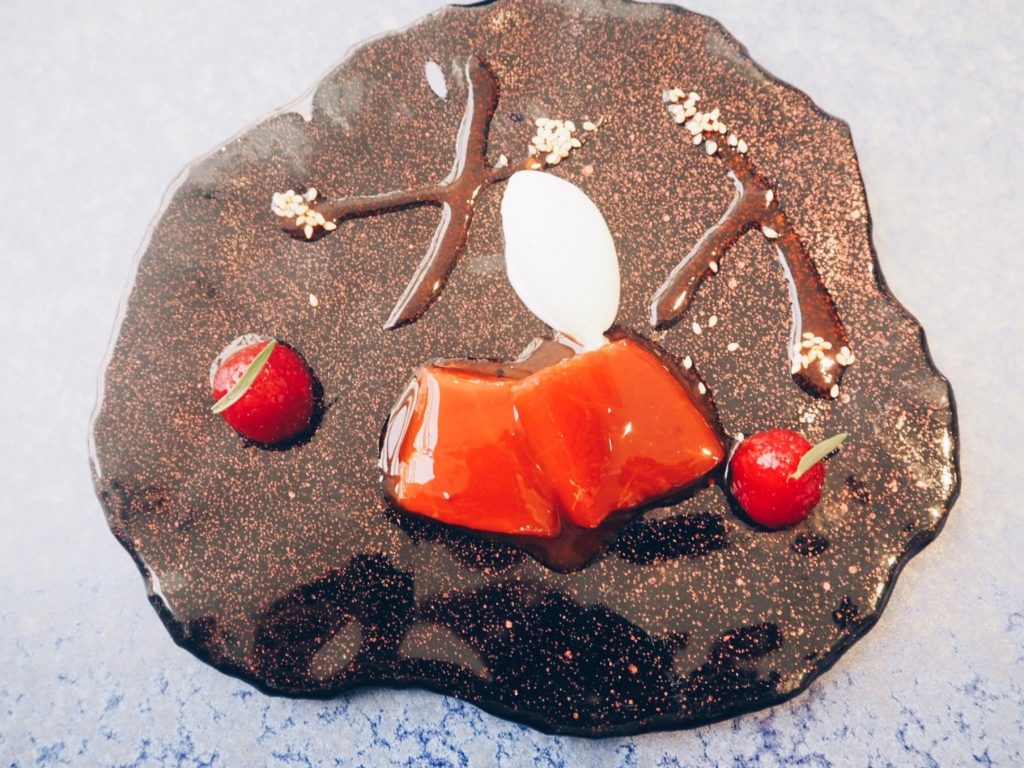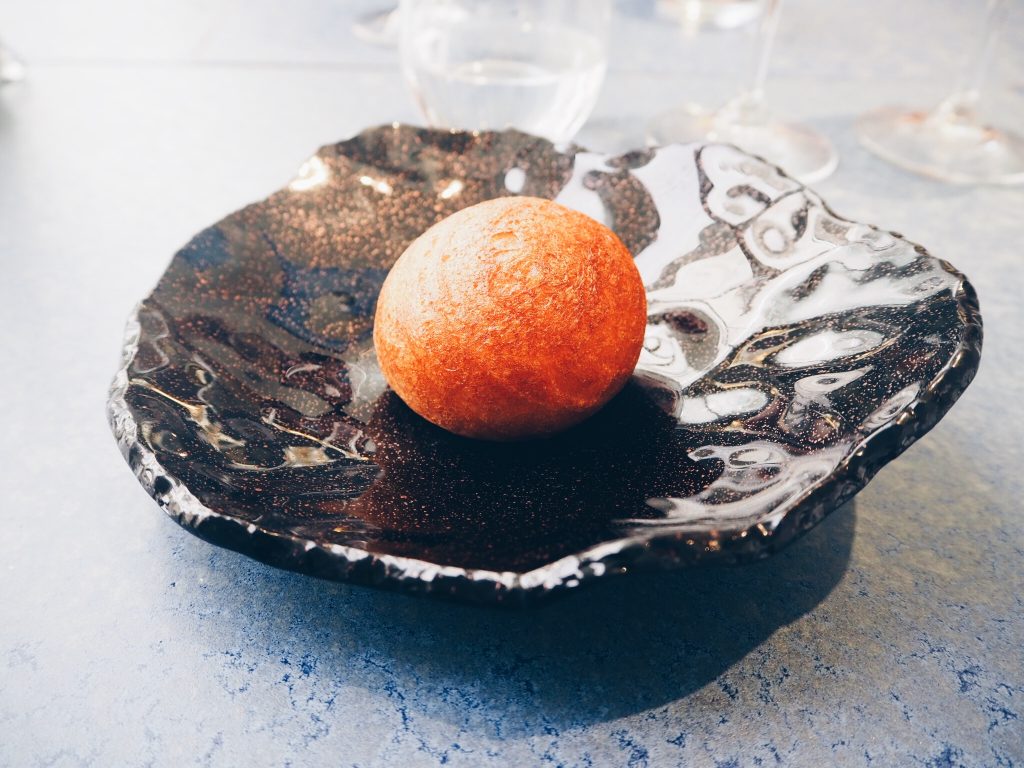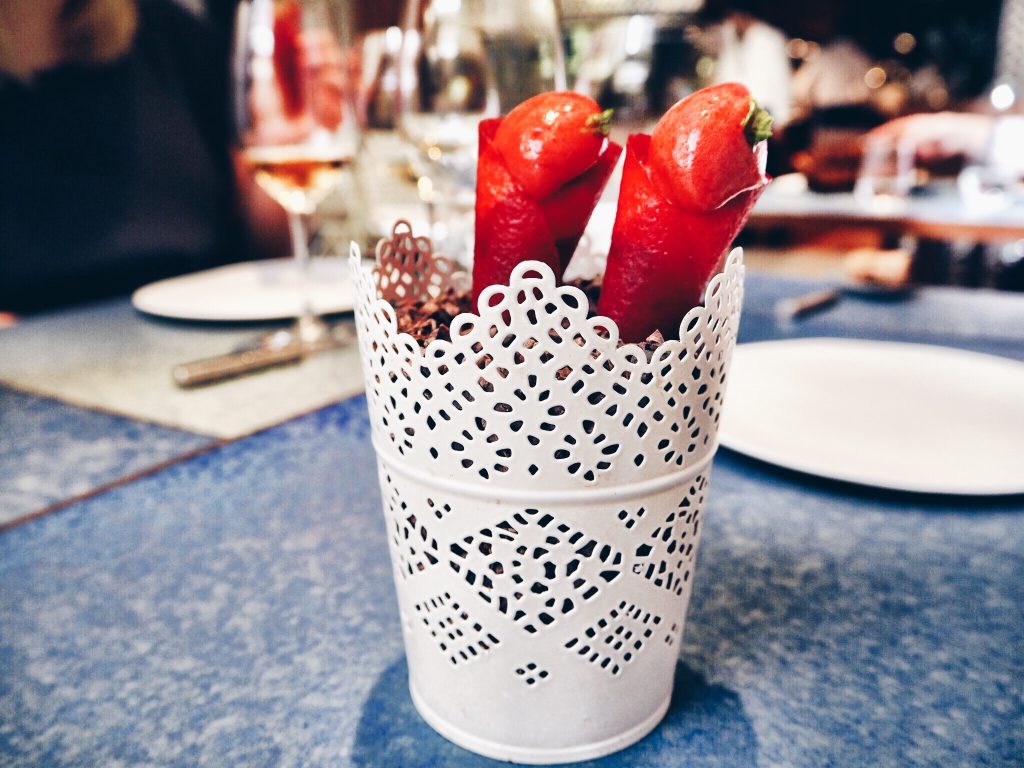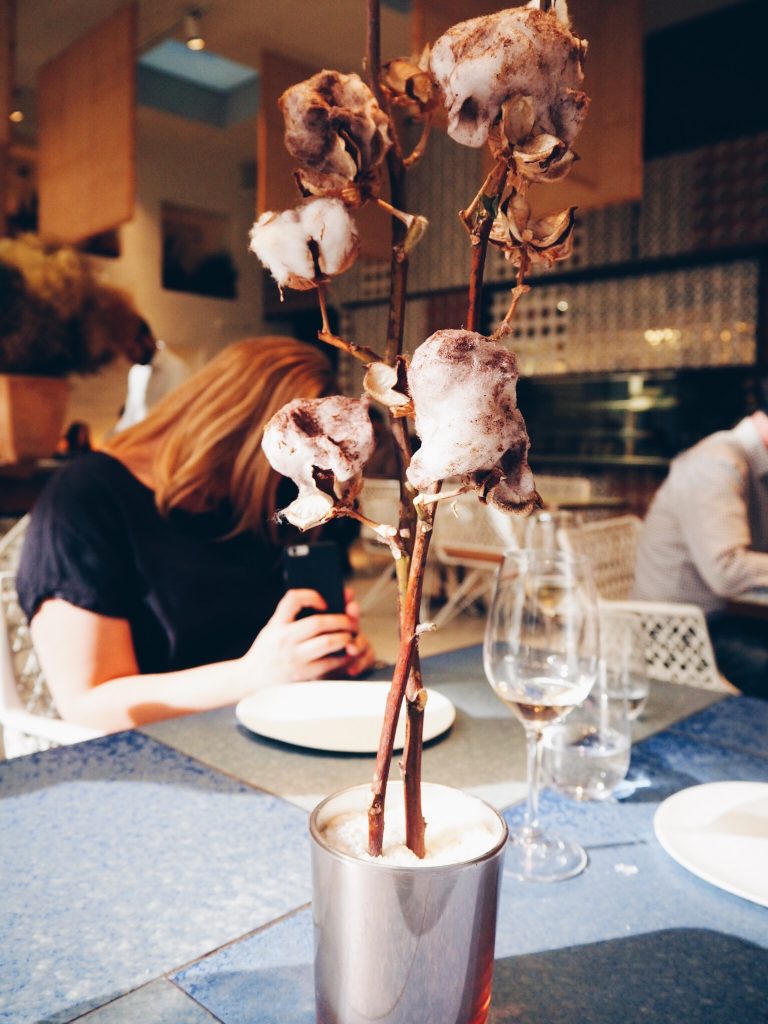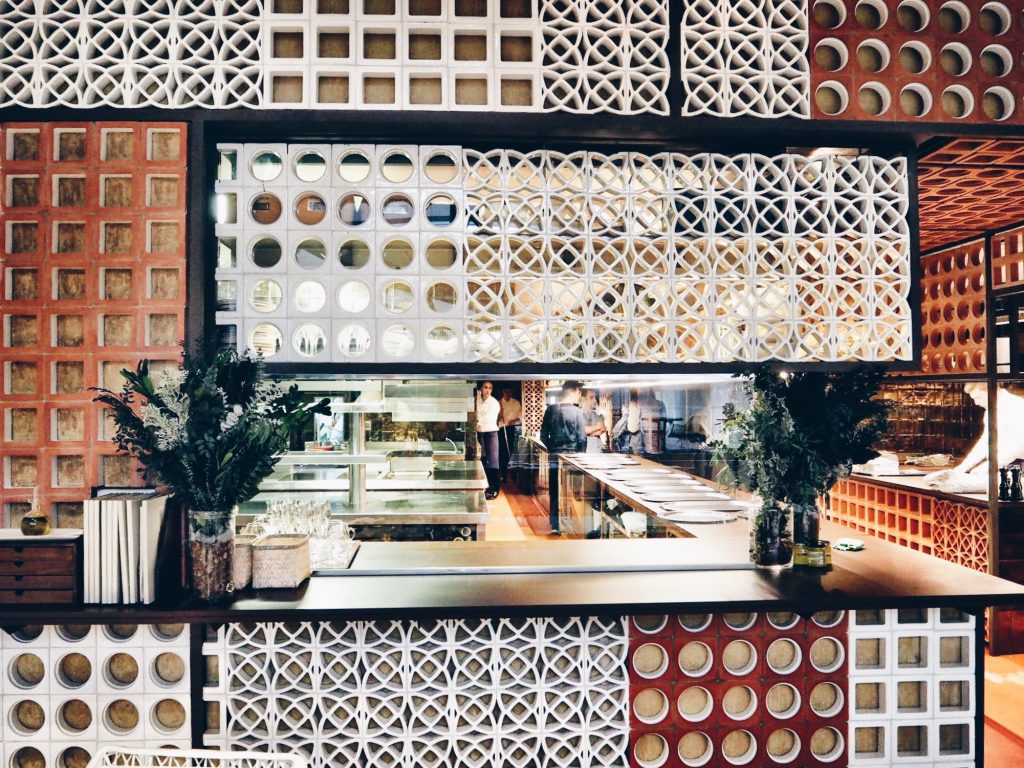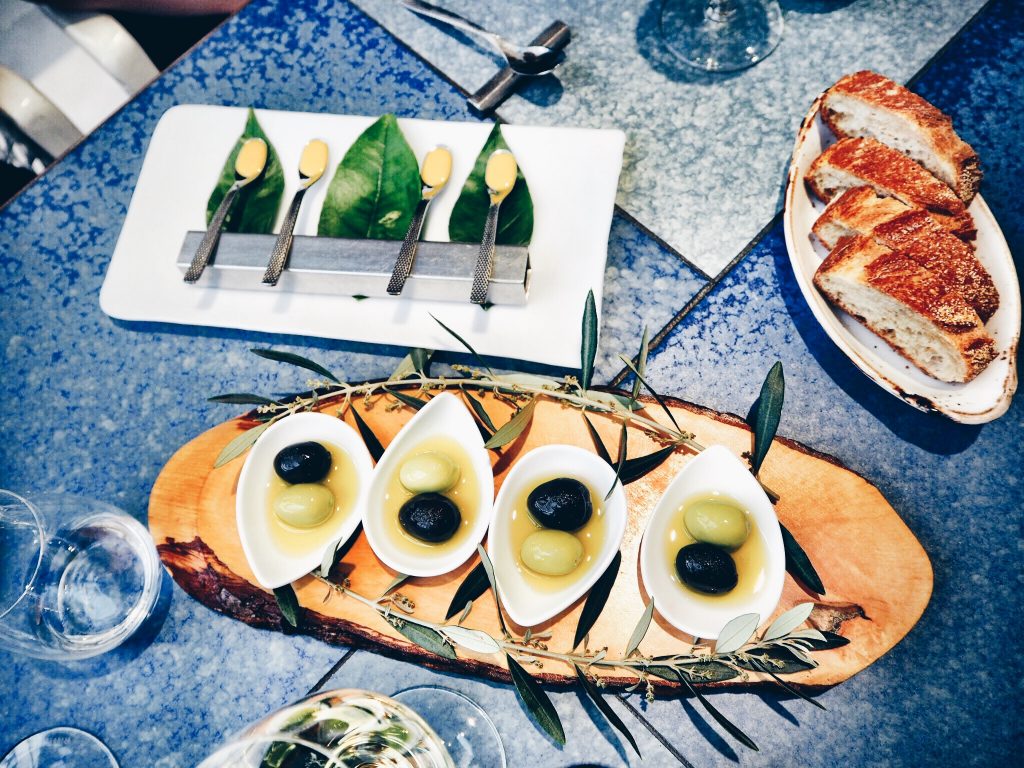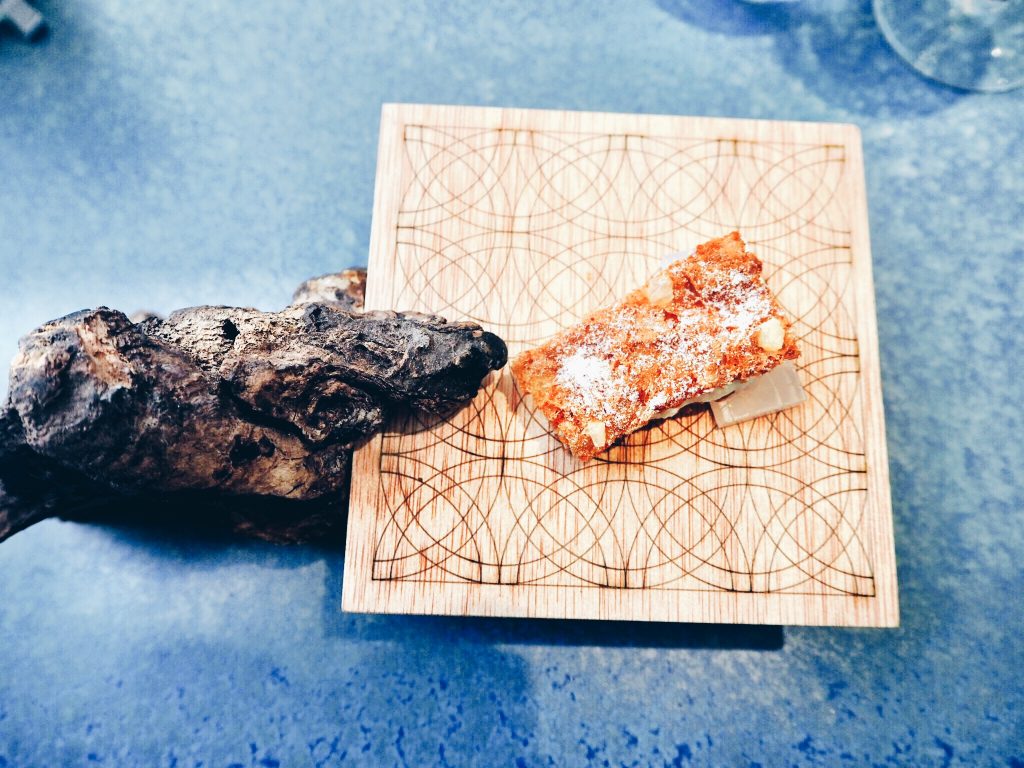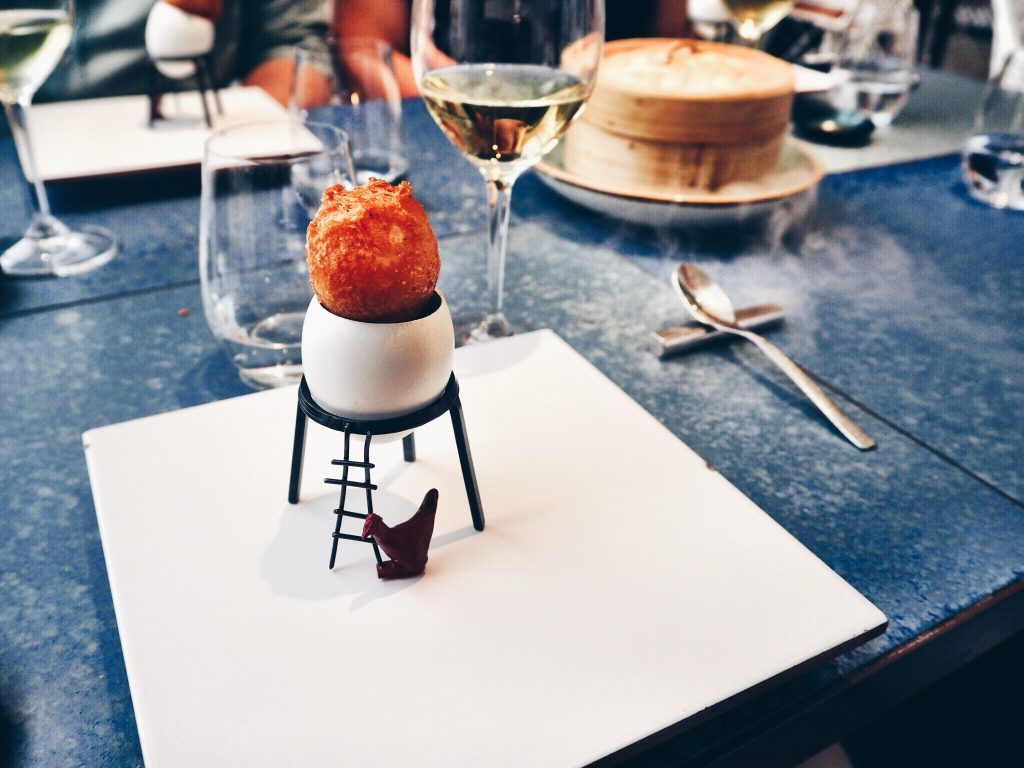 Tapas 24
Busy tapas restaurant – not possible to book table beforehand but a must go each time we visit Barcelona.
Favourite dish: Their Bikini with truffle